Useful sources of reference and inspiration congregate here.
Videos
Jim Carey - Depression and Choose Love
---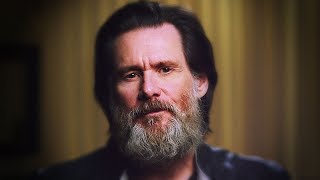 Jim Carey talking about his philosophy around life, humanity, and depression.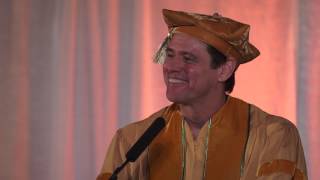 Jim Carey's acceptance speech from the Maharishi University where he talks amongst many other important things about our choice between fear and love.
---
Jim Ferrell - Why we cause ourselves problems
---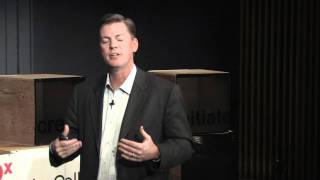 Here Jim Ferrell from the Arbinger Institute talks about the problems we like to cause ourselves.
---
RSA Animate - The Secret Powers of Time
---
RSA Animate - The Secret Powers of Time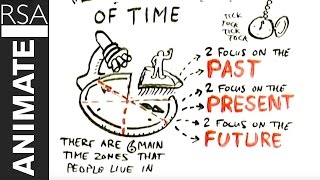 ---
RSA Animate - Dan Pink - Drive: The surprising truth about what motivates us
---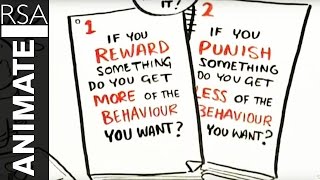 Dan Pink - Drive: The surprising truth about what motivates us
---
Will Smith - There's no reason to have a Plan B because it distracts from Plan A
---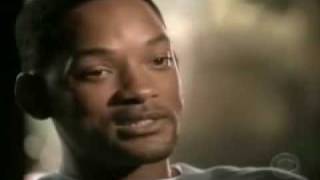 Will Smith talks about his determination and how focus and determination have played such a role in his success.
---
Man Up
---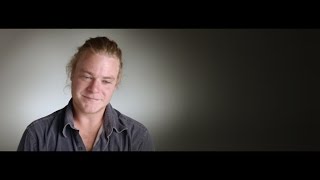 Such a beautiful and emotionally charged video about how important it is for us all to show our emotions.
---
Black Dog
---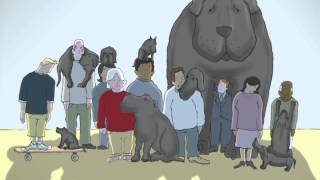 Both these videos; Black Dog, and Living with a Blakc Dog should be required watching (or reading as they were developed from the books by the same names) for anyone struggling with depression or have someone they care about who has depression.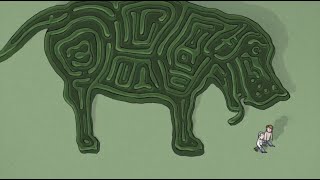 ---
Why we sleep - Matthew Walker
---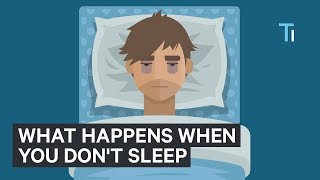 So I've become almost evangelical over this book (see books), and here is a very short summary from Matthew himself with the topline summary. On the night before my 8 year old's exams he was unable to sleep so we watched this together, I've never seen anyone rush off so quickly to bed to get a good night's sleep before. He left the room saying "I need sleep, I want to do well!"
---
2014 Montane Lakeland 50
---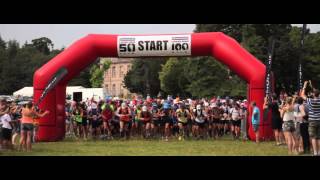 In 2014 I completed the legendary Lakeland 50 Ultra Tour of the Lake District, a 50 mile ultra marathon from Ullswater over the mountains to Coniston. There is also a 100 but the 50 is not 'just' 50. It was another life changing part of my life and if you look carefully you'll see me at c.3'50 coming into the Ambleside checkpoint in the middle of the night.
---
Investing in a Resilient Generation
---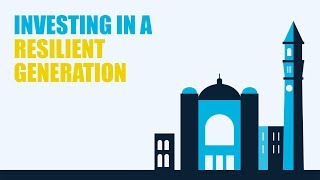 Research from the University of Birmingham about how to tackle the challenges of youth mental ill health and the future of the UK.
---
---
Books
What other books are you reading at the moment?
---
These are some of the other books I'm reading at the moment that I'll add into their own sections shortly.
Life Hurts - Dr Lizzie McNaught
Soulshaping - Jeff Brown
The Education of Little Tree - Forrest Carter
Leadership & Self Deception - The Arbinger Institute
The Story of the Human Body - Daniel Lieberman
Antifragile - Nassim Nicholas Taleb
---
Why We Sleep - Matthew Walker
---
Not surprisingly this has spent so long on the bestsellers lists and been such a success. It was recomended to me and I now reference it in all my training courses and at every opportunity. Everything you need to know about the wonder drug that is sleep. A must read.
---
Stand Tall Little Girl - Hope Virgo
---
Such a wonderfully written story of Hope's battle with anorexia and how she came through the worst of it. The first half gives great detail around how Hope deteriorated and (potentially triggering for some) gives information around how she managed to deceive everyone who cared for her for so long. The second half is around her recovery, relapse, and the start of the journey to mental health advocacy that she is doing such great work in.
---
The Five Love Languages - Gary Chapman
---
If you don't know yours and that of your loved one then you should. This little book will give you everything you need to know to be able to understand the potentially different languages being spoken in your relationship and how to work around it without speaking more oudly and slowly in a vain attempt to be understood! Recommended to me by a trusted therapist of mine.
---
Curious - Ian Leslie
---
I heard Ian speak at a conference several years ago about this book and immediately bought it on Kindle and read it almost instantly. Such a great book about what is curiosity and how it manifests, how it can be developed, and how important it is for our mental health. I've since bought several copies as gifts for people.
---
Hostage at the Table - George Kohlrieser
---
What a great book from this US hostage negotiator turned business advisor about how we hold ourselves and others hostage all the time and the tools and techniques we can employ to get ourselves and others out of those traps.
---
The Happiness Equation - Manfred Kets de Vries
---
I've read this a couple of times and given copies to many people. This professor at INSEAD buisness school writes beautifully about all the aspects of happiness and helps us to understand we can't have happiness without struggle and sadness.
---
The Happiness Trap - Russ Harris
---
This classic text was recomended to me by a clinical psycholgist. It works you through the theory and practical techniques of Acceptance Commitment Theory to help you to accept the things that have happened to you in your life, and to accept them.
---
The Courage to be Me - Dr Nina Burrowes
---
This little book self illustrated and written by Dr Burrowes was aso recommended to me by my trauma therapist; it is a wonderful companion to any work you might be doing on yourself and your values, and what these should mean to you.
---
Trauma is really strange - Steve Haines
---
This is a small graphic novel format including everything you need to know about living with trauma. This was surprisingly not recommended for me but what was especially interesting was that my therapist was waiting for me to discover it for myself. It took almost 18 months into therapy for me to find it and when I did she was really pleased that I had, that I was ready for it, and it opened up another avenue in our work.
---
mBraining - Soosalu & Oka
---
An academic work, a self help book, a manual all combined into one excellent text giving details of our three nurologically connected brains; head (creative), heart (compassion), and gut (courage), and how they work in coherence with each other, or don't and what to notice. A great and accessible book around somatic working.
---
Quiet - Susan Cain
---
The seminal work on introvertedness and all its forms, for those who need quiet read this, and if you don't still read it.
---
Outliers - Malcolm Gladwell
---
The classic work explaining how people have found success, exceedingly well written and insightful. Many of the examples will have you quoting them to freinds and family for years to come, I have anyway.
---
Behavioural Science for Business Health and Self - Bob Cummins
---
Bob is a fascinating man to watch on stage and to listen to. A great and enquiring mind working with applied behavioural science. A wonderful text and manual to help you get the best out of people using the relative simplicity of behavioural science, or at least relatively simple in concept.
---
Intelligence in the Flesh - Guy Claxton
---
The first Somatic text I read, very accessible and thorough in its discussion around why our mind needs our body more than it thinks it does. Best read alongside mBraining.
---
Rabbit and Bear books by Julian Gough and Jim Field
---
These are simply genius books for children and adults alike. Great somatic coaching books that touch the essence of self awareness as Bear helps Rabbit in many ways.
---
..absolutely everything by Irvin D. Yalom
---
Irvin Yalom has written some of the best series of books about psychotherapy you can get hold of. Essential reading on many therapy courses Yalom writes beautifully and shows the human side of being a therapist. (Even Existential Psychotherapy which is a hefty tome!!)
---
Inside the Leaders Mind - Liz Mellon
---
This was a text used on one of our leadership courses managed by Duke. It is a wonderful take on what is leadership in the modern world using case studies and interviews with some of the business greats. I think my copy is signed by the author!
---
Team of Teams - General Stanley McChrystal
---
How what we learnt in the changing landscape of war can teach us how better to manage teams in large corporates to enable the agility needed to survive in the modern corporate world.
---
The Hidden Messages in Water - Masaru Emoto
---
Emoto gives striking evidence of the impact of positive and negative words on the structure of water, given we are made up predominently of water this gives a powerful insight and asks important questions about the impact our words can have on each other.
---
Find your Why - Simon Sinek
---
A fabulous manual from Sinek on how to go about finding your purpose and that of your team and those around you. Well worth a read. Not the only way of course, but it's a great start.
---
The Untethered Soul - Michael A Singer
---
Wonderful insights, especially regarding our inner voice and our triggers. You wouldn't listen to your drunk housemate at 3am so why do we listen to our inner voice when it's rambling away at us at 3am?
---
Man's Search for Meaning - Viktor Frankl
---
A classic that everyone should read, not just because it reminds us of one of the worst times in recent human history which is slowly being dropped from school lessons, but also because of its fundamental insights into human purpose and meaning. Not an easy read because of the distressing content.
---
Children Learn what they Live - Dorothy Nolte and Rachel Harris
---
Whether or not you have children this is an important text around interactions with people and the reaction that children and others have to the behaviours we show.
---
Pocket Guide to Interpersonal Neurobiology
---
Not a page turner in any sense and not to be read cover to cover but a fabulous reference text for those heavily interested in pyschology and psychological interventions.
---
---
Films & Documentaries
The Work
---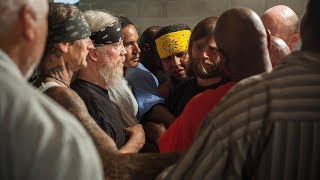 Powerful, disturbing, important.
---
Dead Poets Society
---
The film that brought Robin Williams in a film that touches on parental expectations, unbearable school pressure, breaking free of all this, and suicide. Powerful now as it was then.
---
Collateral Beauty
---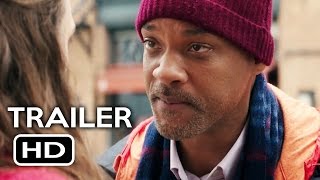 A simply beautiful film with some of the greatest actors about the three abstracts; Time, Love and Death. The loss of his daughter triggers a downward spiral that only these abstracts and his friends can help him out of.
---
Rent the Musical
---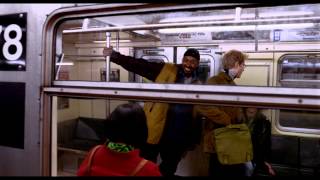 Jonathan Larson's musical masterpiece based on Puccini's La Boheme. I know this show so well, and it never fails to move me to tears.
---
---
Websites and Apps
WildRites - Vision Quest and Rites of Passage
---
I completed my Vision Quest with Jon and Alex at WildRites in May 2018, it was the most incredible and life changing experience. Not a first step in your journey but it will come at the right time for you whenever you feel it is right. http://www.wildrites.uk
---
Transcendental Meditation
---
I was taught by Liz Court in March 2016 just as I was going through some really tough times, the tough times continued but were made significantly easier to bear with a regular TM practice. TM is an essential component of the lives of many thousands of people including hundreds of Hollywood A-listers including Clint Eastwood, Hugh Jackman, and Cameron Diaz, and it was in her book that I discovered it and felt it might work for me so I found an amazing teacher and signed up. I still practice regularly (if not always for my two 20 minutes sessions each day - sorry Liz!). http://uk.tm.org
---
Somatic Trauma Therapy - Babette Rothschild
---
In the early days of my therapy work I was pointed in the direction of Babette's work on trauma so I downloaded her talks and studied her work. Powerful and helpful in so many ways at that time for me to help understand trauma and dissociation. http://www.somatictraumatherapy.com
---
Spiral Dynamics (Values Level Thinking / Graves' Values Systems)
---
A fascinating and very useful model to understand our ways of thinking and interacting in the world. An approach to understanding human growth and evolution. http://vievolve.com/values-systems-4/
---
Mental Health Apps
---
There are a number of apps and sites being reviewed and proposed by NHS ENgland - follow this link to see them and for more information. Also the Stay Alive App for suicide prevention is an incredible resource that you should know about and have on your phone as it has information for the person and also for those who might find themselves with someone who is contemplating suicide. https://apps.beta.nhs.uk/?category=Mental%20Health&utm_source=Direct Stay Alive App - Video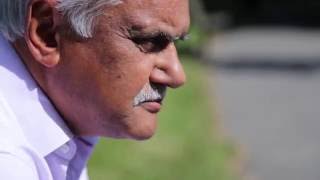 ---
---
Poetry
If - Rudyard Kipling
---
If you can keep your head when all about you Are losing theirs and blaming it on you, If you can trust yourself when all men doubt you, But make allowance for their doubting too; If you can wait and not be tired by waiting, Or being lied about, don't deal in lies, Or being hated, don't give way to hating, And yet don't look too good, nor talk too wise: If you can dream—and not make dreams your master; If you can think—and not make thoughts your aim; If you can meet with Triumph and Disaster And treat those two impostors just the same; If you can bear to hear the truth you've spoken Twisted by knaves to make a trap for fools, Or watch the things you gave your life to, broken, And stoop and build 'em up with worn-out tools: If you can make one heap of all your winnings And risk it on one turn of pitch-and-toss, And lose, and start again at your beginnings And never breathe a word about your loss; If you can force your heart and nerve and sinew To serve your turn long after they are gone, And so hold on when there is nothing in you Except the Will which says to them: 'Hold on!' If you can talk with crowds and keep your virtue, Or walk with Kings—nor lose the common touch, If neither foes nor loving friends can hurt you, If all men count with you, but none too much; If you can fill the unforgiving minute With sixty seconds' worth of distance run, Yours is the Earth and everything that's in it, And—which is more—you'll be a Man, my son!
---
Socks - Elly Lloyd
---
if only I had the right socks long ones that's what they always say something about pulling your socks up so it must be because I'm wearing the wrong socks pull your socks up if it were that easy I'd rush down to M&S first thing. to enquire of the first sales assistant where I might find socks for the depressed and suicidal I'm sure they'd catch on socks on prescription instead of Prozac nobody has socks in here…
---
Remember - Christina Rossetti
---
Remember me when I am gone away, Gone far away into the silent land; When you can no more hold me by the hand, Nor I half turn to go yet turning stay. Remember me when no more day by day You tell me of our future that you plann'd: Only remember me; you understand It will be late to counsel then or pray. Yet if you should forget me for a while And afterwards remember, do not grieve: For if the darkness and corruption leave A vestige of the thoughts that once I had, Better by far you should forget and smile Than that you should remember and be sad.
---
Numbness - Rupi Kaur
---
i hardened under the last loss. it took something human out of me. i used to be so deeply emotional i'd crumble on demand. but now the water has made its exit. of course i care about the ones around me. i'm just struggling to show it. a wall is getting in the way. i used to dream of being so strong nothing could shake me. now. i am so strong. nothing shakes me. and all i dream is to soften.
---
This Be The Verse - Philip Larkin
---
They fuck you up, your mum and dad. They may not mean to, but they do. They fill you with the faults they had And add some extra, just for you. But they were fucked up in their turn By fools in old-style hats and coats, Who half the time were soppy-stern And half at one another's throats. Man hands on misery to man. It deepens like a coastal shelf. Get out as early as you can, And don't have any kids yourself.
---
Split - Nayyirah Waheed
---
you can not remain a war between what you want to say (who you really are) and what you should say (who you pretend to be) your mouth was not designed to eat itself
---
---
Speaking
Breakfast Panel - Surviving or Thriving - Eton Bridge Partners event
---
In May 2018 I was honoured to be asked to talk on a wonderful panel to a room of HR professionals about mental health and wellbeing in the work envionment. The white paper can be accessed here: https://etonbridgepartners.com/blog/is-your-workforce-surviving-or-thriving-the-connection-between-mental-wellbeing-organisational-sustainability-and-performance/
---
---
Interesting Articles
---